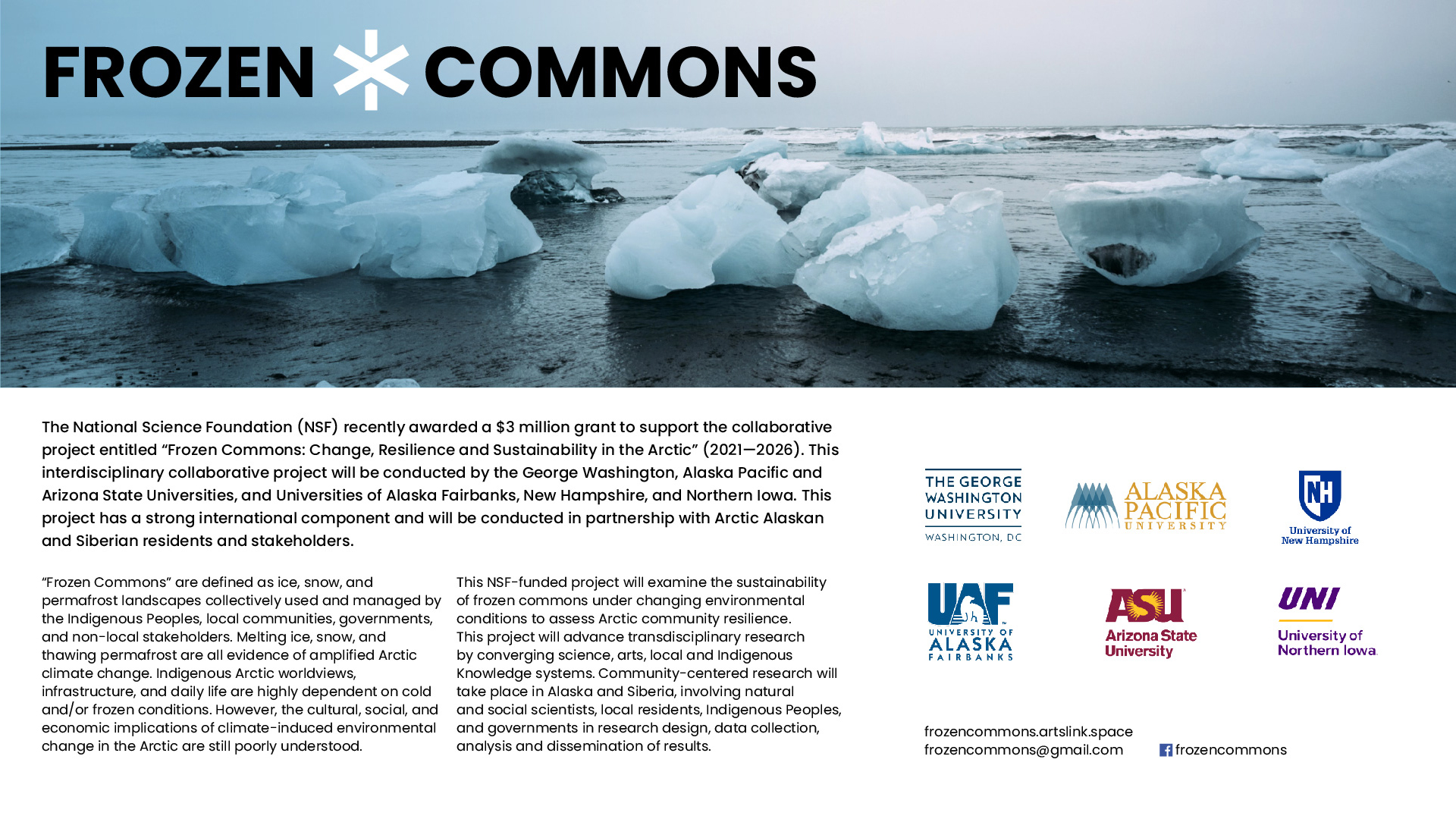 "Frozen Commons" are defined as ice, snow, and permafrost landscapes collectively used and managed by the Indigenous Peoples, local communities, governments, and non-local stakeholders. Melting ice, snow, and thawing permafrost are all evidence of amplified Arctic climate change. Indigenous Arctic worldviews, infrastructure, and daily life are highly dependent on cold and/or frozen conditions. However, the cultural, social, and economic implications of climate-induced environmental change in the Arctic are still poorly understood. This NSF-funded project will examine the sustainability of frozen commons under changing environmental conditions to assess Arctic community resilience. This project will advance transdisciplinary research by converging science, arts, local and Indigenous Knowledge systems. Community-centered research will take place in Alaska and Siberia, involving natural and social scientists, local residents, Indigenous Peoples, and governments in research design, data collection, analysis and dissemination of results.
Vera Kuklina made a presentation of the project Frozen Commons: Change, Resilience and Sustainability in the Arctic at the NNA International community meeting as part of the Arctic Science Summit Week, on March 31, 2022 in Tromso, Norway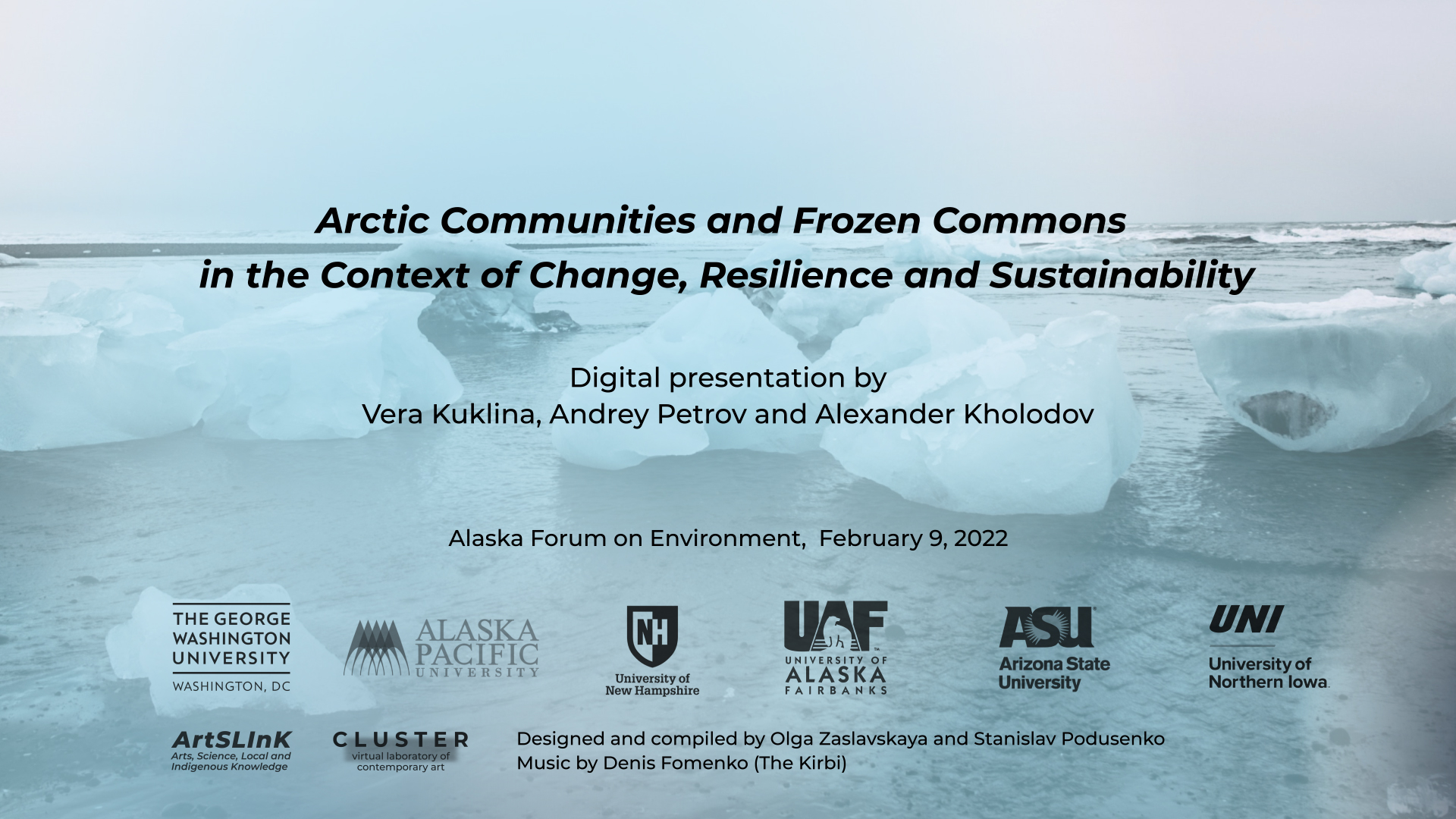 Frozen Commons project team members Vera Kuklina, Andrey Petrov and Alexander Kholodov are giving presentations at the Alaska Forum on the Environment virtual meeting on February 9, 2022.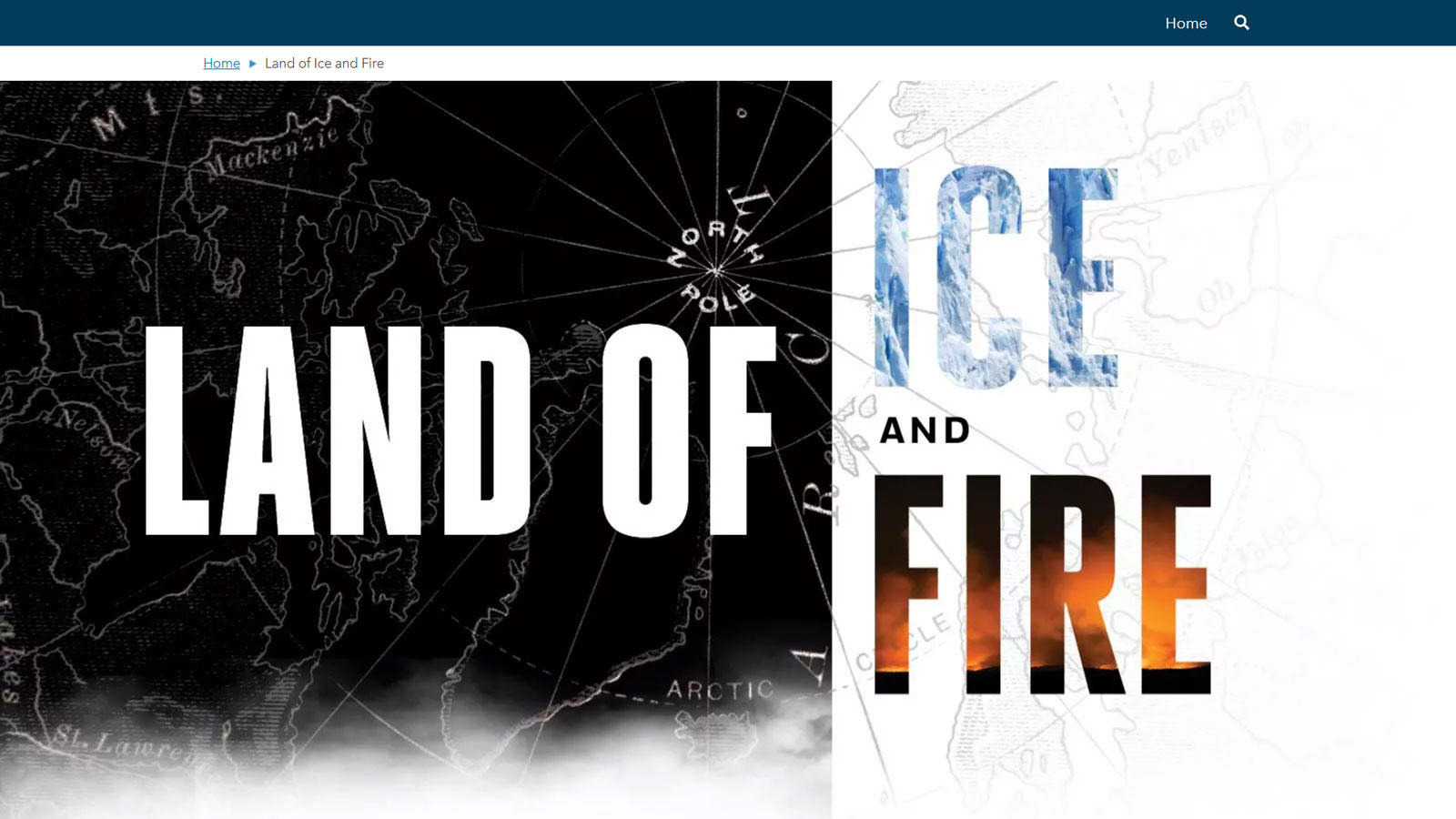 New article is published in GW Magazine on Arctic research conducted by GWU scholars. It highlights several projects with ArtSLInK team members, including Frozen Commons, Informal Roads and MUST.